How Long Is the Wait Before FHA Cash-Out Refinancing?
November 10, 2021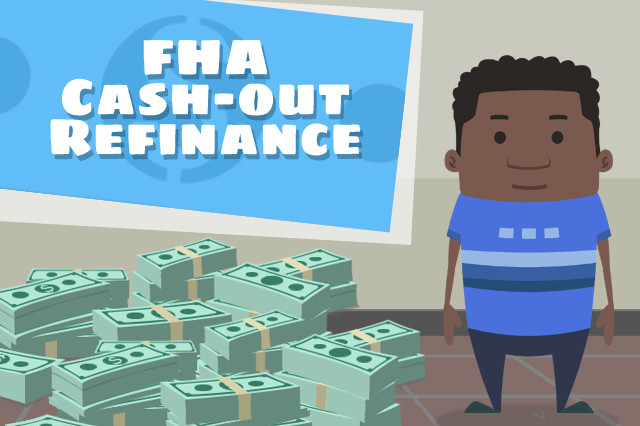 First time home buyers will likely hear a lot about refinance loan options for their first mortgage, and even if you aren't considering a refinance loan option it is good to know what those options are should you need them later down the line.
How long should a borrower wait after buying a home to start thinking about an FHA cash-out refinance loan?
The answer to that question depends greatly on your financial needs, but in general terms there is a mandatory waiting period on cash-out refinance loans if your home loan is quite new.
FHA Cash-Out Refinance Loan Guidelines for First-Time Home Buyers
FHA loan requirements are not always the same as the lender's requirements, so read what follows with the understanding that these are minimums and your lender may have additional standards which must be met.
But for the FHA loan program minimum requirements, you should know that you will need to make at least six on-time payments on your mortgage loan and a minimum of six months must elapse before you are eligible to be considered for a cash-out refinance loan.
Six months is the very minimum and that six month wait time generally applies to those who have owned their homes less than one year. Those who have owned their property for a year or more must have made on-time payments for the previous 12 months leading up to the mortgage loan application.
You are technically eligible to apply for cash-out refinancing once you have met the minimum requirements, but it could be to your advantage to wait longer before applying for your mortgage loan (depending on circumstances).
Why Wait Longer Than The Minimum Required Time to Apply for Refinancing?
Cash out refinancing borrows against the equity in your home. If you pay your loan down for longer than one year, your borrowing power technically increases. In cases where property values are rising, this appraisal-required refinance loan option for first time home buyers and experienced homeowners alike could offer more cash back since the loan will be made on the appraised value of the home.
If you are confident that your property will appraise higher when the time is right, you may not have to wait as long to make the cash-out loan worth your time. But if your property values change only slightly, it may be better to wait until you've made more payments on the mortgage to cash in on your home equity.
FHA Refinance Loan Options With or Without Cash Out
Some borrowers don't want an FHA refi loan to take cash out. Instead they want a lower monthly payment, or they want out of an adjustable rate mortgage and into a fixed rate loan.
You can refinance any FHA or non-FHA mortgage loan using a cash-out refinance or a no cash-out refi option. If you have an existing FHA home loan, you can apply to get a lower mortgage payment through an FHA Interest Rate Reduction Refinance Loan also known as an FHA Streamline mortgage.
Ask your loan officer about these refi loan options and how they can benefit you when purchasing your first home or a replacement for your starter home.
------------------------------
RELATED VIDEOS:
Show Them You're Serious By Depositing Earnest Money
Homebuyers Benefit From the Work Done by Freddie Mac
Your Second Mortgage Is a Home Equity Loan
SEE YOUR CREDIT SCORES From All 3 Bureaus
Do you know what's on your credit report?
Learn what your score means.