FHA Loans for First-Time and Second-Time Home Buyers
September 9, 2021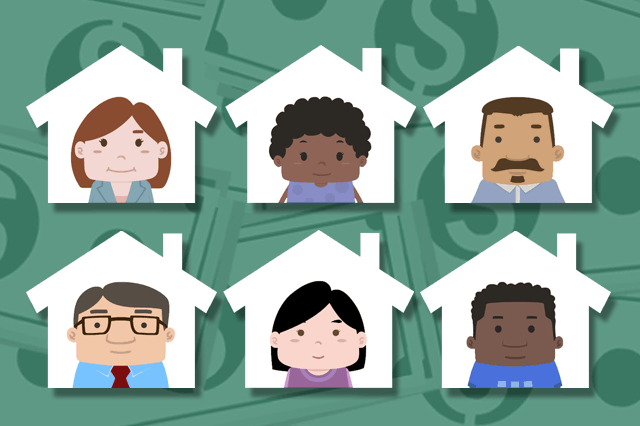 First-time home buyers have plenty of things to learn about the mortgage loan process compared to veteran buyers, but second-time home buyers also have a few things to consider before making the jump.
One of the issues veteran homeowners need to catch up on in some cases? Their perception of who can apply for and use an FHA mortgage.
FHA Home Loans Are NOT Just for First-Time Home Buyers
Second-time home buyers who are financially qualified can apply for an FHA mortgage and get approved for the mortgage even though they are not first-time buyers, in financial need, etc.
The misconception about FHA mortgage loans is that they have an income limit, are need-based, and limited to those who have never owned a home before. At least two of these misconceptions actually DO apply to a different kind of mortgage loan-the USDA home loan program is restricted to those who meet USDA income limits, and is considered a need-based program with criteria depending on the location of the home, the number of occupants, etc.
FHA Loans Can Help Second-Time Home Buyers
New house hunters don't have an extensive list of new-home must-haves including home basic features in areas such as the size of the living room, the setup of a laundry room, dining area, garage and storage, etc.
But the veteran homeowner is likely to be thinking of these things in addition to energy-saving features that already exist in the home or can be added to it.
FHA home loans provide important energy efficient features for new and inexperienced home buyers alike thanks to a program called the FHA Energy-Efficient Mortgage or FHA EEM.
The EEM provides extra funds to be added to the loan amount for approved energy saving features and this add-on to the loan can be used with both new purchase FHA loans and FHA refinance loan options, too.
FHA Loans Are for All Financially Qualified Borrowers
You don't have an income cap with FHA mortgages the way USDA loans do; you can qualify for an FHA mortgage with credit scores that are lower than required for their conventional mortgage loan equivalents. You don't have to be an experienced homeowner, but you also do not have to be a first-time home buyer, either.
Ask an FHA lender how FHA mortgages can help you move into a larger home, purchase a starter home, or any type of owner-occupied property in between.
------------------------------
RELATED VIDEOS:
You're Almost There When You Get Your Loan Approval
Learn About the Mortgage Insurance Premium (MIP)
Pre-approval Starts the Mortgage Process
SEE YOUR CREDIT SCORES From All 3 Bureaus
Do you know what's on your credit report?
Learn what your score means.