FHA Loan Articles
News and Updates for Homeowners
FHA Loan Interest Rates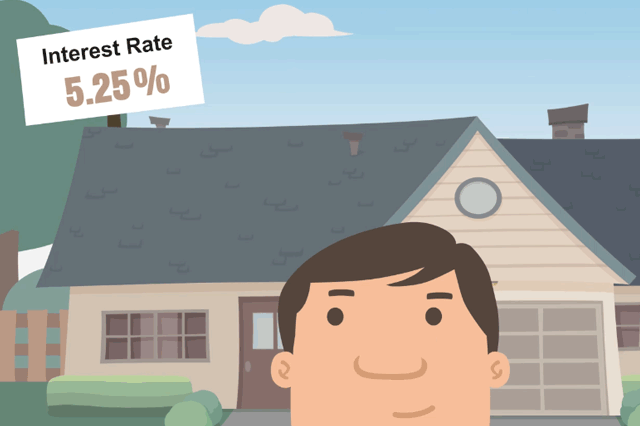 May 12, 2011 - A common misconception of the FHA loan program is that the FHA or HUD is responsible for setting interest rates on FHA guaranteed home loans.
The FHA does place limits on certain fees, how closing costs and down payments are paid and by whom. The FHA does regulate (but does not set) interest rates in some cases.
Any FHA-insured adjustable rate mortgage, for example, has built-in limits on when the rates can be adjusted, and how often. There also caps or limits set by FHA regulations on how many percentage points may be changed over the lifetime of the variable rate loan. But what the Department of Housing and Urban Development does not do? HUD does not tell the lender what that interest rate must be. That is an area borrower and lender are required to negotiate as part of the FHA loan process.
The FHA official site codifies this by stating, "FHA does not regulate or set the interest rate, discount points, or closing costs that a lender may charge. The rate, points and other fees are negotiated between the borrower and the lender."
That is a major reason why FHA loan counselors urge borrowers to shop around for a lender and carefully compare rates, terms and conditions. Borrowers who don't look for the best deal from a lender simply can't get the best deal as those who do, regardless of whether the loan is an FHA or conventional mortgage.
Even without comparison shopping between lenders, on the whole FHA loans do have features that can save a borrower's money or at least offer terms and conditions as favorable as a conventional mortgage. The rules prohibit FHA loans from having excessive costs or inflated fees. The rulebook says fees must be "customary and reasonable".
Some loans, such as 203(k) rehab loans, and FHA HECM or reverse mortgages, feature fee caps. The goal is to protect borrowers from actual or perceived price gouging, artificially inflated costs or expenses, or escalating fees based on a certain type of loan over another. Shopping around for a loan and comparing terms and interest rates between FHA and conventional loans is a very important part of being an informed borrower, regardless of which type of loan is chosen.
SEE YOUR CREDIT SCORES From All 3 Bureaus
Do you know what's on your credit report?
Learn what your score means.
FHA.com Reviews
FHA.com is a one-stop resource for homebuyers who want to make the best decisions when it comes to their mortgage. With our detailed, mobile-friendly site, individuals can access information about different FHA products, the latest loan limits, and numerous other resources to make their homebuying experience easier. Take a look at some of the reviews from other FHA.com visitors!