FHA Loans for First Homes
January 17, 2019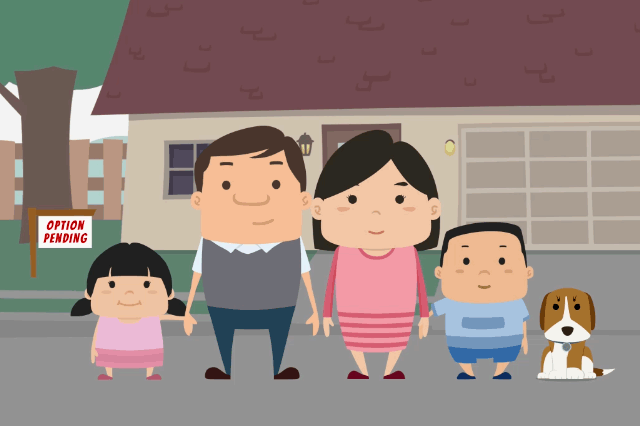 What should first-time home buyers know about buying a first home with an FHA mortgage? There are several areas to be aware of when comparing mortgage loan products including how your choice of home loan can affect your refinance loan options later down the line.
FHA Home Loans Let You Choose From a Wide Variety of Houses
Some first-time home buyers just want a starter home they may wish to sell or upgrade later. You can buy a single-unit home with a low down payment using an FHA mortgage, but first time home buyers should also know they can buy a home to grow into, not out of.
That is possible thanks to the FHA loan program and the rules that allow the borrower to buy a home with as many as four living units.
You can also purchase a mobile home with an FHA mortgage, a condo unit in an FHA-approved condo project, even have a home built to suit using an FHA construction loan called the FHA One-Time Close mortgage.
FHA Home Loans Allow Non-Occupying Co-Borrowers
You may have a co-borrower on your mortgage that does not live in the home as the full-time residence. This is permitted under FHA loan rules, but at least one borrower obligated on the mortgage is required to occupy the home as a condition of loan approval.
FHA Mortgage Loans Allow Down Payment Assistance
FHA home loans allow family and friends to contribute a gift toward the borrower's down payment. There may also be local agencies willing to offer down payment gifts, down payment loans, or other assistance for first-time home buyers.
If you have a friend or family member, or even an employer willing to contribute toward your down payment, this can be a huge help toward reducing up front expenses and costs for your mortgage loan.
FHA Mortgage Loans Have No Penalty for Early Payoff
Compare this feature with conventional or other non-FHA mortgages. Do the other types of mortgage loans you're exploring penalize you for paying off the mortgage early? And by how much?
FHA Loans Can Be Refinanced With Streamline Refinancing
The FHA Streamline Refinance option is for existing FHA mortgage loans only and has no FHA-required credit check or appraisal. This kind of refinance loan is permitted where there is a tangible benefit to the borrower. Ask your loan officer about this refinance option and how it could work to your advantage. Remember, this refi loan option is only for existing FHA mortgage loans only.
------------------------------
RELATED VIDEOS:
Disclosures Give Transparency to Borrowers
Understanding the Purpose of Your Mortgage Down Payment
Putting Money Into Your Escrow Account
SEE YOUR CREDIT SCORES From All 3 Bureaus
Do you know what's on your credit report?
Learn what your score means.