Buy or Refi a Home With an FHA Mortgage
December 15, 2018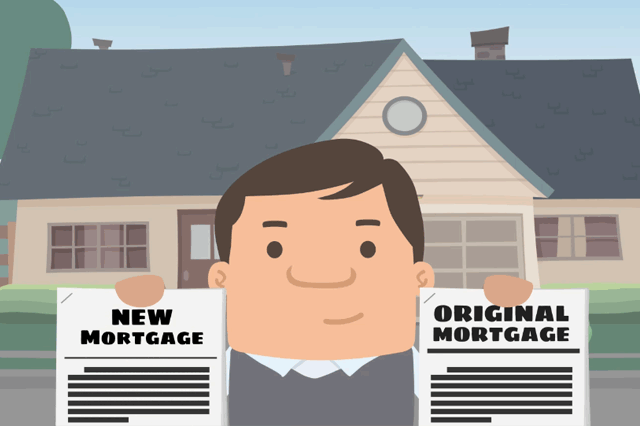 Do you qualify for a low down payment option on a new home purchase? Do you already own a home and have a mortgage but want to refinance? FHA mortgage loans offer these choices to house hunters and homeowners alike regardless of whether you have owned property before or not.
What does it mean to qualify for an FHA mortgage loan or refinance loan? The topic of this particular discussion is FHA loan program standards and what it takes to qualify for your refinance or new purchase mortgage loan.
Why do we point this out? Because lender requirements may vary from the FHA minimum guidelines which is why it is best to ask your participating lender how that financial institution's guidelines compare to the FHA minimums.
FHA Loans for New Homes or Existing Construction Properties
FHA home loans that are "forward mortgages" or new purchase loans are good for building a home from the ground up (the FHA One-Time Close construction mortgage) or for purchasing existing houses that meet FHA minimum requirements.
What does it take to qualify for a low down payment FHA mortgage according to FHA guidelines?
FICO scores of 580 or better.
A record of reliable payments with no late or missed payments 12 months before the loan application.
Two years of work history (not necessarily with the same employer).
A plan to use the home you buy with an FHA loan as your home and not as an investment property you won't live in personally.
FHA loans are technically possible with FICO scores below 580, but scores below 500 do not qualify for an FHA mortgage. If your FICO scores are below 580, FHA loan rules say you must make a higher down payment of 10% rather than the lower 3.5% down required of those with FICO scores 580 or higher.
Refinance a Home With An FHA Mortgage
You can refinance your existing FHA or non-FHA mortgage with an FHA home loan. This is good for borrower who want to try for a lower interest rate, a lower monthly payment, or for those who wish to get cash out with an FHA Cash-Out Refinance loan or an FHA Reverse Mortgage for qualifying borrowers aged 62 or older.
FHA refinance loans can also be applied for with extra funds to go toward approved energy-saving upgrades to the home. This is known as an FHA Energy Efficient Mortgage. Ask your participating lender how you can refinance and improve your home at the same time using the Energy Efficient Mortgage or an FHA Rehabilitation Loan (the refinance version) for approved repair or remodeling projects around the house.
Refinance loans also make sense for borrowers trying to get out of adjustable rate loans and into a fixed rate mortgage.
Refinancing can help borrowers depending on their financial needs and goals. Why not talk to a participating FHA lender to get a better idea of how refinancing works and how it can help you?
------------------------------
RELATED VIDEOS:
You're Almost There When You Get Your Loan Approval
Learn About the Mortgage Insurance Premium (MIP)
Pre-approval Starts the Mortgage Process
SEE YOUR CREDIT SCORES From All 3 Bureaus
Do you know what's on your credit report?
Learn what your score means.