Add an FHA Refinance Loan to Your Financial Plans
December 7, 2018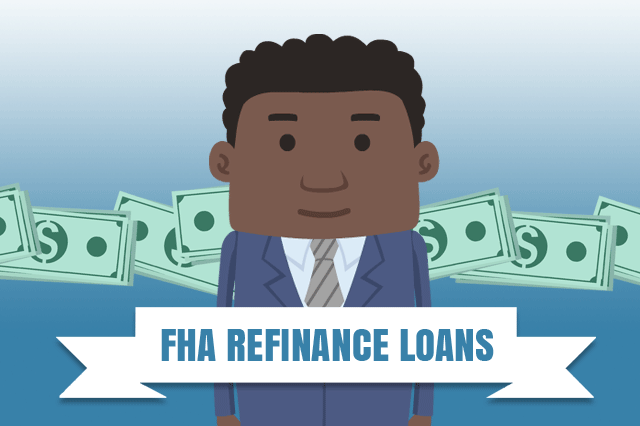 Why do people refinance their mortgage loans? There are many reasons, but for those who prefer to do their financial planning with an eye on the future, refinancing can be a tool to eliminate certain kinds of debt, get a lower mortgage rate, or pull equity out of your home in cash.
Why Do People Need to Refinance a Mortgage?
Some borrowers get a mortgage loan at a higher interest rate than what may be available to them later on. Refinancing can be an advantage if you are in need of a lower rate because you want to stay in the home for a long period of time and want to avoid paying more in interest during that period.
Other borrowers may wish to get into a lower monthly payment, even if it means paying longer than originally intended on the mortgage.
The monthly bottom line, financially speaking, is a priority for these refinance loan applicants. Saving money over the full term of the loan may not be as important at the time of refinancing as having more money at the end of the month.
Some want to make home improvements and apply for FHA refinance loans that allow them to simultaneously refinance and pay for such upgrades.
Still other borrowers are interested in refinancing because they want to take someone off the mortgage-refinancing to do this is an option but state law (where community property laws apply) may have something to say about how the loan is handled if the transaction involves a spouse.
Eliminating or Consolidating Troublesome Debt With an FHA Cash-Out Refinance
According to a TransUnion study, certain kinds of cash-out refinance loans or home equity loans are applied for because the borrower wants to eliminate major debts or consolidate them. Others want to establish a rainy day fund according to the study.
FHA cash-out refi loans can be used for any of those purposes including cutting down student loan debt, credit card bills, etc. And this is a trend that may increase over time if conditions persist; changes in the housing market have created conditions where many homeowners may opt to stay in the house they are in rather than sell and purchase again.
In such cases, refinance loans that take advantage of home equity only become more attractive over time in housing markets where values are increasing, where inventory may be dwindling, etc.
It's important to know that statistically (according to TransUnion) a certain percentage of these "stay put" homeowners will investigate their FHA cash-out refinance loan options or other refi loans to explore what may be available for home improvements and the other motivations for refinancing.
FHA cash out, no cash out, Streamline refi, and even reverse mortgages are available to financially qualified borrowers. You don't have to earn a minimum (or maximum) amount of money to apply for these refinance loan options, and you do NOT have to be a first-time homeowner to apply for an FHA refi loan. You can even refinance an existing non-FHA mortgage to an FHA loan with cash out if you so choose.
------------------------------
RELATED VIDEOS:
A Good Faith Estimate Provides Mortgage Information
Measuring Your Loan-to-Value Ratio
Monitor Your Credit Score
SEE YOUR CREDIT SCORES From All 3 Bureaus
Do you know what's on your credit report?
Learn what your score means.