FHA Home Loans in December
November 28, 2018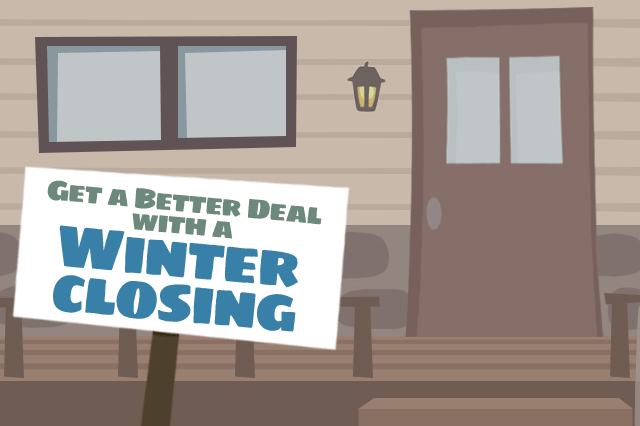 Why do some people go house hunting in December? If you are thinking about buying a home with an FHA mortgage loan, you may discover some advantages according to a recent report by ATTOM Data Solutions.
That report, which was issued Thanksgiving week of 2018, indicates that those interested in trying to save cash on a home loan do well to search for a home and try to purchase in the month of December.
And that may sound counter-intuitive in some areas due to cold, extreme weather, and other daunting factors, but buying in December can help your bottom line.
There is a big difference between house hunting in December and closing the deal in December. Buyers may find sellers more willing to negotiate during the winter months in general if it looks to the seller like a long time might pass before getting another offer.
The ATTOM report mentioned above indicates that closing the deal in December-the day after Christmas, to be exact-can result in more savings to the borrower.
Those who are not in the close-the-deal stages of a new home purchase may wonder what the advantage to shopping early is, but if you aren't quite sure what kind of home you wish to purchase yet, that early start can help you narrow down the choices.
And you may find homes available that you didn't quite expect in the area; if the weather daunts a house hunter, it's clear that others might feel the same way.
In other words, you could be shopping in a much less overcrowded real estate market during the holiday months; you might compete more for a particular home when the weather is nicer (depending on where you want to live).
And don't underestimate the power of the gift-giving season to influence sellers and lenders to be more open to negotiation. In the same way that there are holiday specials at your favorite big box retailers, you may find some lenders offering seasonal incentives to buy a home or open other lines of credit.
For those who may have found the home they wish to purchase and have the option of getting a loan approved in December or even closing the deal, remember that FHA loan limits are up for review during the year and may be changed on the first day of the new year.
There is no way to predict whether the FHA loan limits will change or stay the same; if you want to guarantee a home loan at the current year's rates, ask the lender if and how that can be possible with your transaction.
------------------------------
RELATED VIDEOS:
What Is an FHA Loan?
Using an FHA Loan Calculator
Meeting FHA Loan Guidelines Improves Your Chances
SEE YOUR CREDIT SCORES From All 3 Bureaus
Do you know what's on your credit report?
Learn what your score means.