Important Areas to Check When Buying a Home
November 10, 2018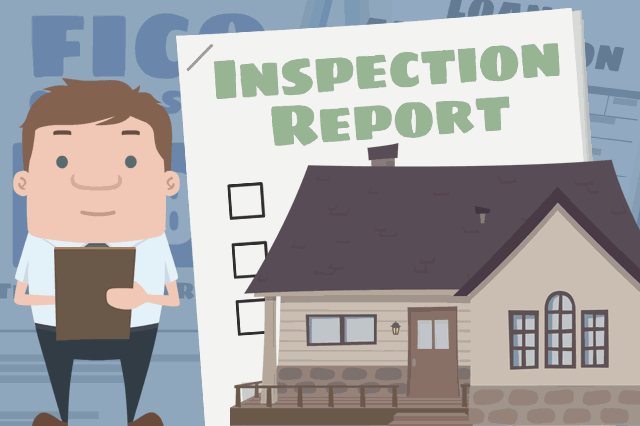 Are you familiar with the things your home needs to be habitable, safe, and protected from the elements? If you plan to buy a home with an FHA mortgage, you will need to know about the condition of a variety of systems and features of a given property.
FHA Home Loan Rules For The Roof
The roof of the home you buy with an FHA mortgage should be in good repair, there should be no leaks, loose shingles or gaps in the roof covering, etc.
When you make an offer on a home to buy with your FHA mortgage, do you know what signs to look for to spot trouble with a roof that could cause trouble later?
Don't feel bad if you don't-few buyers are experts in this area. And the FHA appraiser who looks at your home may not be an expert, either. They aren't required to be. It's not safe to assume that your appraiser will be able to tell just by looking if there are leaks or other hidden problems.
Only a home inspection can give you the up-close look at the roof you need to make a more informed decision to purchase or not.
FHA Loans And The Mechanical Systems In The Home
FHA loan rules do require the appraiser to review the systems of the home to make sure the HVAC, plumbing, septic systems, and electrical systems are operable and show no obvious signs of trouble.
But the FHA appraiser is not required to be an electrician or an expert in HVAC issues. If there are no problems visible or apparent just by looking, does that mean no problems exist?
You will need the help of a licensed and trained home inspector to detect hidden issues in these systems of the home.
FHA Loans And Excessive Moisture In Basements And Crawlspaces
Some issues in the home are apparent with a glance. FHA loan rules say that homes with basements must not have excessive moisture issues and any evidence of those issues could be cause to deny the loan or require repairs and corrections as a condition of the loan.
But depending on the time of year when the appraisal is happening, moisture may or may NOT be a problem. A home inspector may need to take a closer look than the appraiser will to determine the condition of these spaces.
FHA Home Loans And Foundation Issues
If you make an offer on a home and an FHA appraisal is ordered, you should be aware that FHA appraisers are not required to be experts in foundation issues. If the appraiser sees obvious foundation problems, those will be noted and corrections will be required if they are possible and feasible.
But the inspector won't have the same look at the foundation that a home inspector will. It is never safe to rely on the appraisal alone for such things-the FHA appraisal simply isn't as in-depth as the optional but extremely important home inspection.
------------------------------
RELATED VIDEOS:
Don't Skip the Home Inspection
Bigger is Better With a Jumbo Loan
Insuring Mortgages With the FHA Funding Fee
SEE YOUR CREDIT SCORES From All 3 Bureaus
Do you know what's on your credit report?
Learn what your score means.