Why Do I Need a New Appraisal to Refinance My Home?
October 29, 2018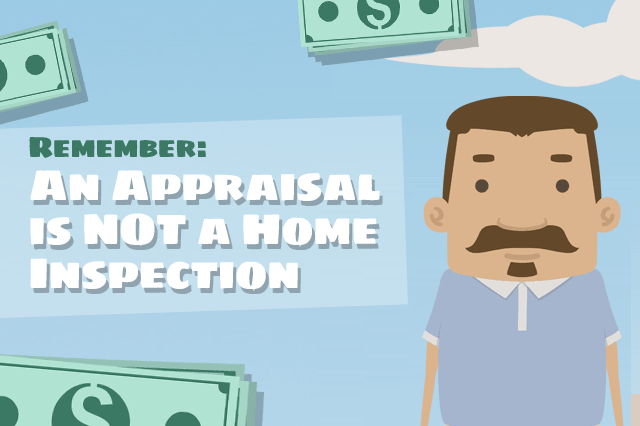 FHA home loans include refinance options for both existing FHA mortgages and non-FHA home loans. You can apply for an FHA cash-out refinance loan for either type-FHA and non-FHA mortgages alike.
Cash-out refinancing is not the only option for non-FHA mortgages, you can apply for a non cash-out option called Rate-and-Term refinancing.
The FHA home loan rulebook, HUD 4000.1, defines FHA rate-and-term refinances as follows:
"Rate and Term refers to a no cash-out refinance of any Mortgage in which all proceeds are used to pay existing mortgage liens on the subject Property and costs associated with the transaction."
Unless otherwise specified in FHA loan rules, most FHA refinance loans except for Streamline Refinances will require an appraisal. In the case of an FHA Streamline Refinance (for existing FHA mortgages only) the lender may still require a new appraisal, but there is no FHA requirement to do so.
Why Do FHA Mortgages Require a New Appraisal?
Generally speaking, FHA mortgages require a new appraisal for each new FHA loan case number. Once you have gotten an appraisal and the loan has closed, that appraisal is no longer valid for a new transaction. HUD 4000.1 states that there is a basic 120 validity period for an FHA appraisal which may be extended but generally not for the purpose of avoiding a new appraisal for a new transaction.
From HUD 4000.1:
"The 120 Day validity period for an appraisal...may be extended for 30 Days at the option of the Mortgagee if (1) the Mortgagee approved the Borrower or HUD issued the Firm Commitment before the expiration of the original appraisal; or (2) the Borrower signed a valid sales contract prior to the expiration date of the appraisal."
Furthermore, HUD 4000.1 instructs the lender to order a new appraisal for each new case number assignment. A participating FHA lender is not allowed to reuse an appraisal that was used under a different FHA loan case number.
FHA Appraisals Establish the Current Market Value of the Property
The REAL answer to the question of why borrowers need a new appraisal to refinance has much to do with establishing the fair market value of the property at the time the application is being considered.
You would not want to miss out on any additional loan funds available for a cash-out refinance loan because your lender relied on outdated information from the original appraisal. If your equity has increased, if your home has become worth more on the market since your purchase loan, the appraisal will reveal that.
This is the question answered for the lender when the FHA appraisal is completed and without the appraisal it would be impossible to arrive at a loan amount based on the current fair market value of your home.
------------------------------
RELATED VIDEOS:
You're Almost There When You Get Your Loan Approval
Learn About the Mortgage Insurance Premium (MIP)
Pre-approval Starts the Mortgage Process
SEE YOUR CREDIT SCORES From All 3 Bureaus
Do you know what's on your credit report?
Learn what your score means.