Are You a First-Time Home Buyer?
June 22, 2019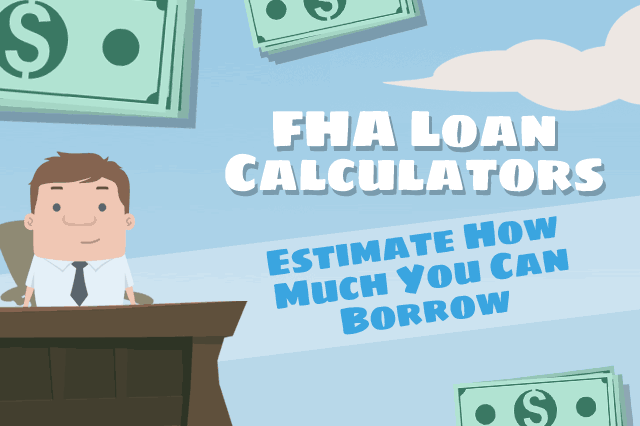 FHA loans are not exclusively for first-time home buyers but these mortgages do offer some advantages for those about to purchase their first home. What are some of these advantages?
FHA Loans: Lower Down Payments Required
Maximum financing with an FHA mortgage is 3.5% of the adjusted value of the home. The loan amount for the purpose of calculating the maximum loan for purchase is not to include financing of the FHA Up-Front Mortgage Insurance Premium, which must be added to the loan amount after those calculations are made.
According to FHA loan rules, borrowers with FICO scores at 580 or higher technically qualify for the lowest down payment possible; lender standards in this area may be higher, so you will need to discuss these down payment issues with the lender.
FHA Loans: Adjustable and Fixed Rate Mortgages
If you plan to stay in the home long-term, or do not have plans to refinance your mortgage, the FHA fixed interest rate mortgage is an option to explore.
Those who do not plan to stay in the home for the duration of the loan or who plan to refinance later should consider an FHA adjustable rate mortgage (FHA ARM) due to the lower interest rate you may be offered initially as the "teaser rate".
Those who consider FHA adjustable rate mortgage loans are often considering their refinance options; once the introductory rate is about to expire these borrowers may consider refinancing or selling the home to avoid the higher rates.
The FHA ARM loan can be helpful for borrowers who plan ahead and who have goals of keeping their monthly payments lower. FHA ARM loans can be refinanced into another FHA mortgage using the FHA Streamline Refinance loan.
You can apply to refinance into another adjustable rate mortgage or apply to get into a fixed rate mortgage using an FHA cash-out refinance loan, which requires a new credit check and appraisal as a condition of loan approval.
FHA Loans: No Prepayment Penalty
FHA mortgages are designed to prevent borrowers from being penalized for paying ahead or paying off the loan early.
Borrowers will need to discuss procedures for doing so as individual lender standards may vary-do you need to give advance notice of your pre-payment or early payoff? The lender will tell you what is required. State law may also apply.
The prepayment issue and FHA rules concerning it does not include balloon payments-if you have a balloon payment at the end of your mortgage obligation, you will need to discuss that issue with the lender and determine how much larger that final payment will be for budgeting purposes (assuming you want to stay in the loan for the full term and pay off on time or early).
------------------------------
RELATED VIDEOS:
Do What You Can to Avoid Foreclosure
Homes Financed With FHA Loans Must Be Owner Occupied
FHA Programs for First-Time Homebuyers
SEE YOUR CREDIT SCORES From All 3 Bureaus
Do you know what's on your credit report?
Learn what your score means.