FHA Home Loan Down Payment Questions and Answers
October 19, 2018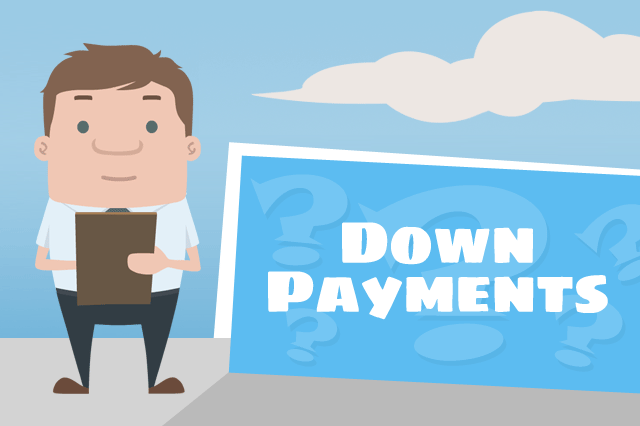 There are many issues related to the down payment on your new home loan. FHA mortgages require a minimum down payment for qualified borrowers, and there are specific regulations that govern the sources and uses of down payment funds. Here is a list of common questions about FHA home loan down payment requirements.
Is There a Zero Down Payment FHA Home Loan I Can Use to Buy a House?
There is one no-money-down FHA mortgage loan that can be used to purchase a home, but it is only available to those affected by major disasters who live in an area that has been named a Federally Declared Major Disaster Area. These loans are known as FHA 203(h) Rehab Loans and are used to fix or replace homes damaged by natural disasters that meet qualifying criteria.
How Much Is My FHA Home Loan Down Payment Going to Be?
The specific amount of your down payment is not standardized in terms of dollar amounts, but rather in terms of the percentage of the adjusted value of the home. So without a price or a dollar amount that reflects the adjusted value of the property, there is no way to estimate the down payment.
FHA home loan down payment requirements start at 3.5% for the most qualified borrowers and up to 10% for those with lower FICO scores below the FHA minimum threshold.
What Does My FICO Score Have to Be To Qualify for the Lowest Down Payment?
FHA loan rules specify that all borrowers must have a minimum FICO score of 580 or higher to qualify for the lower 3.5% down payment requirement. Lenders may have additional standards and your experience may vary depending on the lender.
What Does The FICO Score Requirement To Be Charged The Higher Down Payment Rate?
FHA loan rules state that borrowers with FICO scores between 500 and 579 are required to pay 10% of the adjusted value of the home rather than 3.5%. Additional lender standards may apply, the information here reflects ONLY the FHA loan minimum standards. Your experience may vary depending on the lender.
Can the Seller Help Me With My Down Payment?
Indirectly. The seller may assist the borrower by contributing towards closing costs, which frees up money for the FHA loan applicant to save for the down payment. The seller is NOT permitted to contribute funds directly to the borrower's down payment requirement. The seller is not allowed to exceed a cap on the contributions made toward closing costs; any more than six percent of the sales price is considered an inducement to purchase and the loan amount must be reduced dollar-for-dollar for any amount above that.
Can Anyone Else Help Me With My Down Payment?
Yes. But down payment help from others in the form of a gift must meet the FHA requirements for such down payment help-it cannot come from anyone with a financial stake in the outcome of the sale of the home, the funds must be a real gift and not a loan disguised as a gift.
The lender is required to verify the source of the funds and make sure they do not come from a non-collateralized loan, credit card cash advance, etc. The lender will need copies of deposit slips, cancelled checks, etc.
Ask your lender if you need more information on how gift funds can be applied toward your down payment.
------------------------------
RELATED VIDEOS:
Disclosures Give Transparency to Borrowers
Understanding the Purpose of Your Mortgage Down Payment
Putting Money Into Your Escrow Account
SEE YOUR CREDIT SCORES From All 3 Bureaus
Do you know what's on your credit report?
Learn what your score means.