FHA Refinance Loans for Section 235 Mortgages
September 12, 2018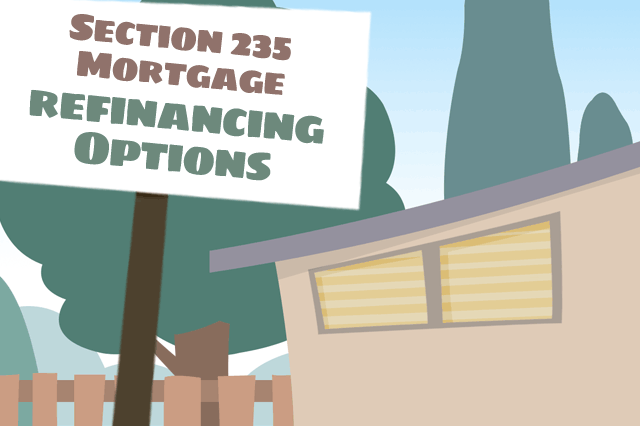 In 2015, the FHA and HUD published a "final rule" doing away with regulations for an obsolete home loan program known as the Section 235 mortgage.
Section 235 mortgages were created in 1968 with the passage of the Housing and Urban Development Act .
This allowed the government to "provide subsidies to reduce mortgage interest rates to as low as 1 percent and authorized a new credit assistance homeownership program for lower-income families who were unable to meet the credit requirements generally applicable to FHA mortgage insurance programs" according to the Federal Register official site.
The program was terminated and the final subsidy payments were issued in 1989. Since that termination was so long ago, it may seem that there's no need to address any remaining Section 235 mortgages, but as of 2015 the Federal Register advised:
"Loans issued with assistance provided under Section 235 that are still outstanding will continue to be governed by the regulations in effect on May 3, 2015"
just before the final rule went into effect.
The Federal Register further clarifies its' above statement in the same document, emphasizing,
"Assistance made available under the Section 235 Program will continue to be governed by the regulations that existed immediately before the effective date of this final rule."
FHA home loan rules in HUD 4000.1 still provide for a refinance loan option for Section 235 mortgages. These loans can be refinanced into any FHA mortgage except for cash-out refinancing. HUD 4000.1 states:
"An existing Section 235 Mortgage may be refinanced as any no cash-out refinance" but the borrower would be required to repay any excess subsidy amount. "The outstanding principal balance on a Section 235 is calculated by adding back to the balance any amount of the excess subsidy paid to FHA."
In cases where the FHA "has a junior lien that was part of the original Section 235 financing", the agency agrees to "subordinate the junior lien to the Section 203(b) Mortgage that refinances the Section 235 Mortgage".
Section 235 Mortgages may no longer be available, but those interested in refinancing into a non-cash out FHA mortgage have options to do so with a Rate-And-Term FHA refinance, a no cash-out FHA refi, or an FHA simple refinance.
FHA refinancing options may include 15 and 30-year loan terms, can be adjustable or fixed rate mortgage loans, and may include energy efficient upgrade options under the FHA Energy Efficient Mortgage (FHA EEM) program. Discuss adding funds to your refinance loan with an FHA EEM and what upgrades are FHA-approved.
------------------------------
RELATED VIDEOS:
There's a Difference Between APR and Interest Rates
Choose Your Mortgage Lender Carefully
Getting Started With Your FHA Loan Application
SEE YOUR CREDIT SCORES From All 3 Bureaus
Do you know what's on your credit report?
Learn what your score means.