What If I Can't Afford a Down Payment?
July 22, 2018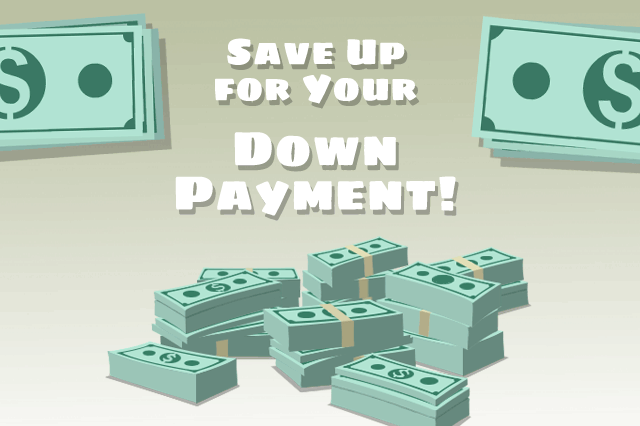 FHA home loans come with a minimum down payment requirement which an vary depending on the borrower's credit scores, lender requirements, and other factors. The smallest down payment possible on an FHA mortgage loan for a new purchase is 3.5% of the adjusted value of the home.
But some borrowers come to the FHA loan process with either lower credit scores (below 580 according to the FHA loan handbook, and lender standards may be higher) or other problems that require a higher down payment of 10% or better.
Not every borrower can afford the down payment regardless of size-is there any help for these FHA loan applicants?
According to HUD 4000.1, the FHA loan handbook, the answer is yes but that help must meet FHA and lender requirements, plus any applicable state or federal laws.
The FHA/HUD official site offers a page of listings by state that includes a variety of help for home buyers; down payment assistance programs are often listed in these state resources.
A down payment assistance program that meets FHA loan rules could help a borrower make a reduced down payment or pay no costs out of pocket depending on the program.
Not all agencies or states may feature this kind of down payment assistance, and such help may be need-based. FHA borrowers should be prepared to show proof of income, need, or other requirements to qualify where applicable.
Down payment help is also available to borrowers in the form of a gift which may come from friends or families. Certain parties may not be permitted to offer down payment help, and "gift funds" for FHA loan down payments must be real gifts with no expectation of repayment.
A borrower may also be able to consider their own personal down payment assistance in the form of cashed-in investments. Stocks, bonds, savings clubs, or other funds derived from the sale of property or personal items can be used as a down payment rather than coming out of the borrower's savings account.
FHA borrowers may also be able to borrow from themselves out of a 401(k) account. State law, lender standards, and the rules of your 401(k) will apply.
Not everyone can withdraw funds from a 401(k) for a home loan down payment without penalty-know the rules of your account before you choose to make a downpayment with these funds.
The key for these down payment funds is that they must be carefully documented including the deposit of such funds. All down payment money must come from a legitimate and verifiable source; your FHA lender cannot accept down payment money from credit card cash advances, pink slip loans, payday loans, etc.
The seller of your home cannot give you money for the down payment, but can offer to pay certain closing costs associated with your mortgage up to a certain limit. This would free the borrower up to use the money otherwise paid (up to the limit) for those expenses for the down payment instead. These options allow a borrower to pay less up front for the down payment, which can be a big help in the earliest days of home ownership.
------------------------------
RELATED VIDEOS:
Show Them You're Serious By Depositing Earnest Money
Homebuyers Benefit From the Work Done by Freddie Mac
Your Second Mortgage Is a Home Equity Loan
SEE YOUR CREDIT SCORES From All 3 Bureaus
Do you know what's on your credit report?
Learn what your score means.