FHA Loan Eligibility Tips for 2018
April 11, 2018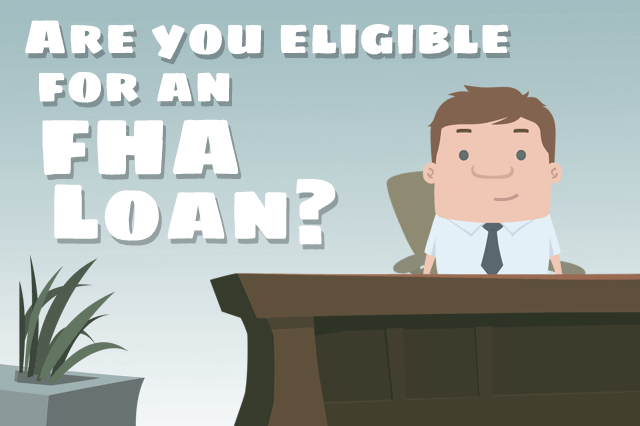 The timing of your FHA loan application and when you submit it are among the most popular FHA loan eligibility tips. What do you need to know about successfully applying for an FHA home loan? Here are some of the basics.
FHA Loan Eligibility and Age Requirements
There is no maximum age for FHA home loans. As long as the borrower is financially eligible it is possible to apply for a mortgage with the following caveats:
The borrower must be of legal age to sign binding contracts and enter into binding agreements with the lender and seller in the state where the transaction takes place.
The borrower must be able to sign or provide Power of Attorney to sign loan documents.
The borrower may be required to sign physical documents instead of electronic documents depending on the nature of those documents and the nature of the loan.
As indicated above, there generally is no set minimum age requirement for FHA loan eligibility, but the borrower must be legally able to sign those documents based on state and/or federal law where applicable.
FHA loans do have a minimum age requirement for one specific loan product; the FHA Home Equity Conversion Mortgage or FHA HECM loan requires borrowers to be aged 62 or older.
FHA Loan Eligibility Rules for Citizenship
Citizenship is not a prerequisite for an FHA home loan. The requirements in this area include the following:
The applicant must have legal residency in the United States.
Proof of status must be furnished to the lender.
A Social Security Number may be required where applicable.
A Social Security Number cannot act as a substitute for documentation that proves legal residency status.
Additional federal/state law, lender standards, and FHA loan program requirements may also apply.
FHA Loan Eligibility After Negative Financial Events Such as Bankruptcy or Foreclosure
Your eligibility for an FHA mortgage loan after a foreclosure or bankruptcy will depend on several factors including when your bankruptcy was discharged or when the home was foreclosed upon and your name legally removed from the title.
Mandatory waiting times after these circumstances will apply and borrowers should know that such "seasoning periods" will likely require a minimum wait of 12 months or more depending on the nature of your proceedings.
The waiting period always begins when the bankruptcy is discharged or the home transferred out of your name, NOT when the initial filing or foreclosure proceedings begin. Your credit activity following the negative financial event will also play an important part in your ability to apply for a new home loan.
------------------------------
RELATED VIDEOS:
Learn How to Meet FHA Requirements
A Few Tips About Your Fixed Rate Mortgage
Your Proof of Ownership Is the Property Title
SEE YOUR CREDIT SCORES From All 3 Bureaus
Do you know what's on your credit report?
Learn what your score means.