Which FHA Loans Feature Low Down Payments?
April 2, 2018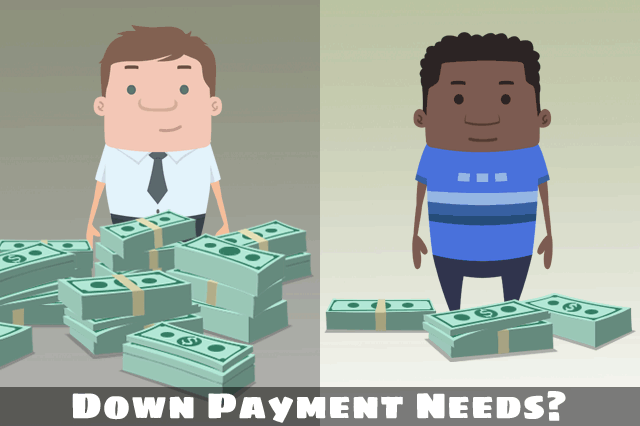 Which FHA home loans feature low down payments? Compared to some non-FHA loan options, the short answer is all of them-FHA loan down payment minimums are as low as 3.5% for financially qualified borrowers.
Your FICO scores and other financial qualifications will play a major role in determining your interest rate, but there are some FHA loan programs that do feature a smaller down payment or (in two cases) no FHA-required down payment at all.
FHA Loan Down Payment Rules for FHA Loan Assumptions
A loan assumption is a procedure where an existing FHA home loan is signed over to another person. The original borrower turns over the ownership of both the property and the mortgage debt to the other person.
For most FHA loan assumption transactions today, lender participation is required. FHA home loan rules in HUD 4000.1 state that no down payment is required for an FHA home loan assumption. However, additional lender standards and state law may apply, so discuss your loan assumption options with a participating FHA lender to see what may be required for your transaction.
FHA Home Loan Down Payment Requirements for Special Incentive Programs (Good Neighbor Next Door, etc.)
The FHA has some special programs for purchasing HUD REO homes. One is called the Good Neighbor Next Door program and allows "...an Owner-Occupant Borrower who is a full-time law enforcement officer, teacher, firefighter, or emergency medical technician who meets HUD requirements to purchase a specifically designated HUD REO Property located in a HUD-designated Revitalization Area" with a minimum down payment of only $100.
A similar type of HUD REO program is called $100 Down, and allows the FHA borrower "to purchase a HUD REO Property with FHA-insured financing with a minimum downpayment of $100."
The $100 Down programs doesn't feature the same kind of restrictions as the Good Neighbor Next Door program, and can be processed as 203(k) rehab loans so that the REO property can be brought into compliance with code requirements and other rules.
FHA Home Loan Down Payment Rules for FHA 203(h) Rehab Loans
Borrowers living in federally declared disaster areas who need a rehab loan to replace or repair a home damaged by the disaster will want to explore their FHA 203(h) rehab loan options. The 203(h) loan is only for those in such federally declared zones and can be used in conjunction with other FHA home loan products. The FHA 203(h) loan has no down payment at all-it is unique among FHA loans in this regard (with the exception of FHA loan assumptions as described above). However, when using an FHA 203(h) loan in conjunction with another FHA loan that does require a down payment, that down payment guideline will apply.
------------------------------
RELATED VIDEOS:
Your Mortgage Payment Schedule Is Called Amortization
Information About the Balloon Payment
Reliable Borrowers Can Qualify for a Cash-Out Refinance
SEE YOUR CREDIT SCORES From All 3 Bureaus
Do you know what's on your credit report?
Learn what your score means.